News
CORRIGENDUM
Reference to the Expression of Interest (EOI) regarding Unsolicited Profit-Sharing Joint Venture
Proposal published in daily newspapers vide INF (P) 126/23 dated 10/1/2023. the joint venture
proposal/area at Serial No. 07 is hereby withdrawn.
Khyber Pakhtunkhwa Minerals Map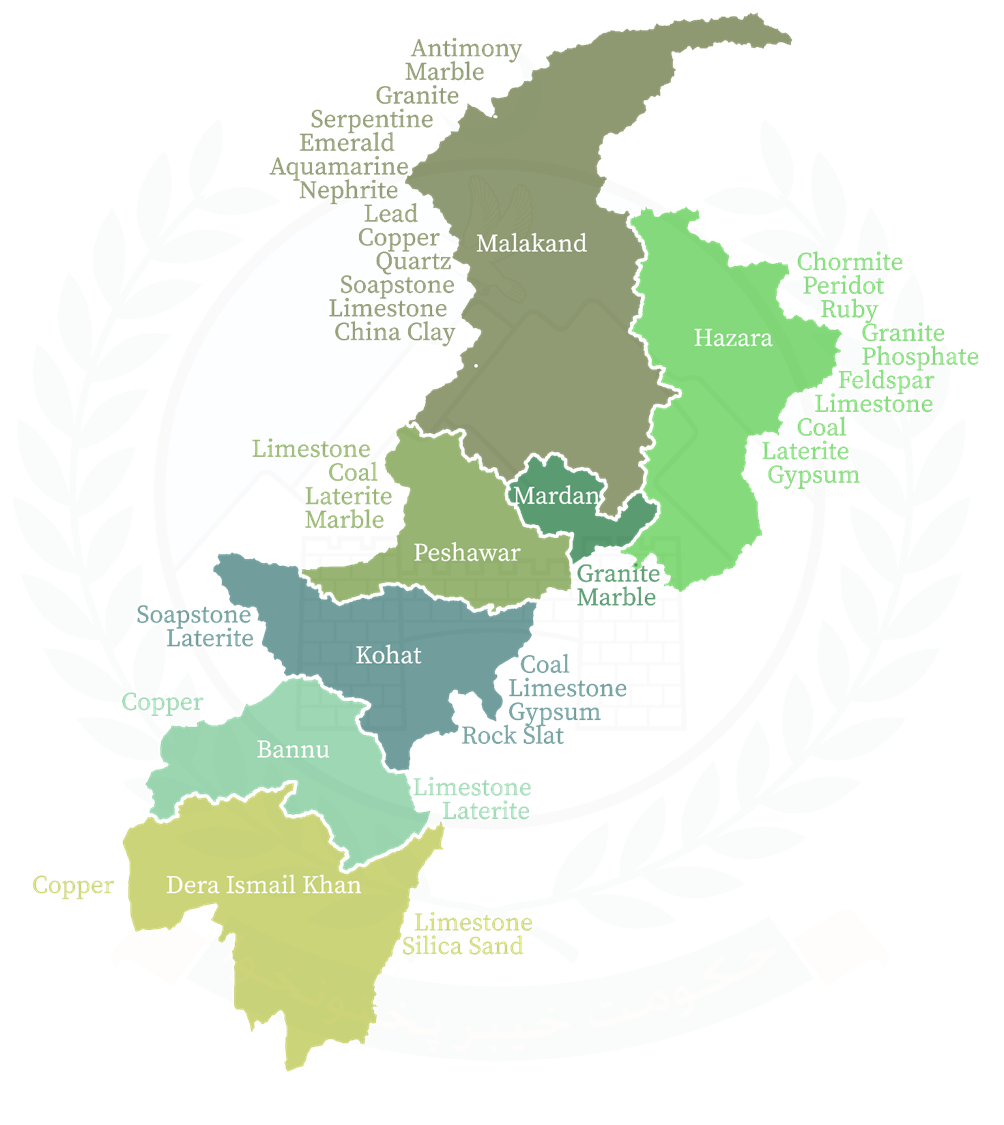 Annual Minerals Production
Innovation
Minerals Development Department is committed towards exploring and unearthing new mineral potential areas. For this purpose an agrement has been signed off with Geological Survey of Pakistan to map Khyber Pakhtunkhwa
In calaboration with Military Collage of Engineering Risalpur (NUST), Minerals Development Department has successfully developed and deployed state of the art Mining Cadastre System in July, 2021.
In order to facilitate Mines Labour for appling to different Welfare Schemes and Grants, Commissionerate of Mines has developed and deployed Online Registration System that has brought a procedural ease to the labours in applying for Welfare Schemes and Grants